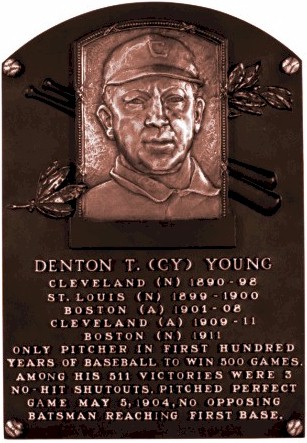 Mariano Rivera
is turning back the clock in 2008
. He hasn't just been good or very good. He's been unbelievable, even by Rivera standards. The 38 year-old's season is even more jaw-dropping when you isolate his performances during save situations...and oh yeah, remember that he's 38 years old.
With no particular AL starting pitcher yet emerging as a no-brain selection for the Cy Young, this may be the season Rivera picks up the elusive hardware. Actually,
Cliff Lee
may have something to say about that.
From
Ed Price:
Not only has Rivera converted his first 20 save chances, making him the third pitcher to do so since 2000, but he has not allowed a run in any of those games. He is just the third pitcher since the save was instituted in 1969 to complete his first 20 save opportunities without allowing a run, joining Detroit's John Hiller in 1973 and Boston's Jonathan Papelbon in 2006.
When the Yankees have a slim lead, he is nearly untouchable. Rivera has retired 25 of the last 26 batters he has faced when protecting a one-run lead -- 0-for-25 with one walk and 15 strikeouts. The only hit he has allowed all year with the Yankees up a run came April 3, to Toronto's Vernon Wells.
That last bit is the definition of
automatic
. Here's the pitching line thus far for Rivera:
34 innings, 15 hits, 39 strikeouts, 3 walks, 0.79 ERA and 0.53 WHIP.
At some point The Sandman will decline - just not this year.