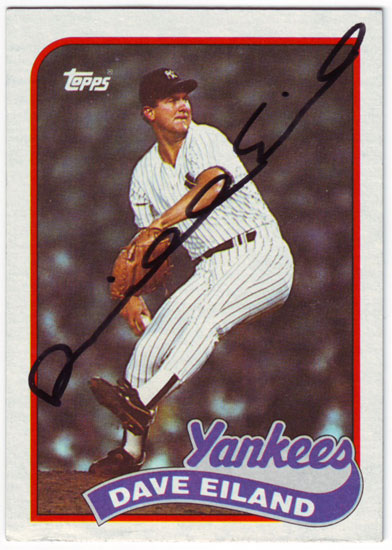 According to an AP report, Joba Chamberlain may
or may not
begin the 2008 season in the bullpen
before becoming a member of the starting rotation.
This is obviously not "news" as Yankee outlets such as this one have been plodding over this very subject for what has seemed like an eternity. [While on the topic, be sure to vote on the poll located on the sidebar]
The passionate debate regarding where Chamberlain will start the season spawns from a strict innings cap created to protect the arms of
Phil Hughes
,
Ian Kennedy
and particularly Joba
whose career high in innings-pitched
came in 2005 with a mere 118.
Kennedy could make the leap to 190-200 innings in 2008 after throwing about 165 innings last year; however, only 19 innings came at the big league level. Hughes pitched a career high 146 innings in 2006 but last year's hamstring and ankle injuries held the 21 year-old to approximately 110 innings.
Back to the Associated Press report. The most interesting section of the article came from quotes attributed to newly appointed pitching coach
Dave Eiland
.
The Yankees fanbase and general public may not know what the plan is for limiting the innings of the big three - talk of a six man rotation is only one example amongst more outlandish theories - but it seems like the organization is pretty confident in the plan it will implement once training camp breaks.
From the article:
Joba Chamberlain could begin this season in the bullpen before moving to the New York Yankees' starting rotation. The Yankees plan to use him as a starter this year, the role he was accustomed to in the minors and college. But the team wants to limit his overall innings, which means beginning 2008 in the bullpen is one option under consideration.

"We're going to have a plan going into spring training," new Yankees pitching coach Dave Eiland said Monday. "There already has been ideas tossed around. I think we have a pretty good handle on what we're going to do going into it."
Phil Hughes and Jeff Karstens also are working out with Eiland, and both have thrown two mound sessions. Other pitchers, including Ian Kennedy, who don't live near the Yankees' facility are taking part in throwing programs at home.
Eiland thinks the early hands-on sessions with the young pitchers are important.

"Veteran guys, they know what they need to do," Eiland said. "This is Joba's first major league camp. This will be Ian's first major league camp. Phil's going into camp as a member of the team. Now going in, I'm going to know exactly what these guys have been doing for the past month. And I'm preparing them for the program that we're going to be doing in spring training. So that's huge. It's a huge advantage."
Knock on wood,
but Eiland stating "Phil's going into camp as a member of a the team" has got to be exciting for those fans who have fought hard to protect the symbol of a now rejuvenated Yankees farm system.
Obviously Hank Steinbrenner is capable of anytime flipping the gameplan and making a Santana deal, but this is the first time I've heard any member of the Yankees coaching staff speak so explicitly on Hughes. The fact that the pitching coach refers to Hughes as an intricate member of the team going into camp is a departure from more vague references regarding the Big Three made only weeks earlier.
Eiland sounds like a man with a plan and should fit in very well with the consummately prepared
Joe Girardi
. As a Ron Guidry fan it's tough to admit, but Eiland seems like a major step ahead of Louisiana Lightning. Whereas Eiland shows an ability to speak the science of pitching, Guidry will never be able to teach the guile and stuff he possessed as a Yankee star pitcher.
[Bryan Hoch offers another Joba take and further Eiland quotes
here
.]